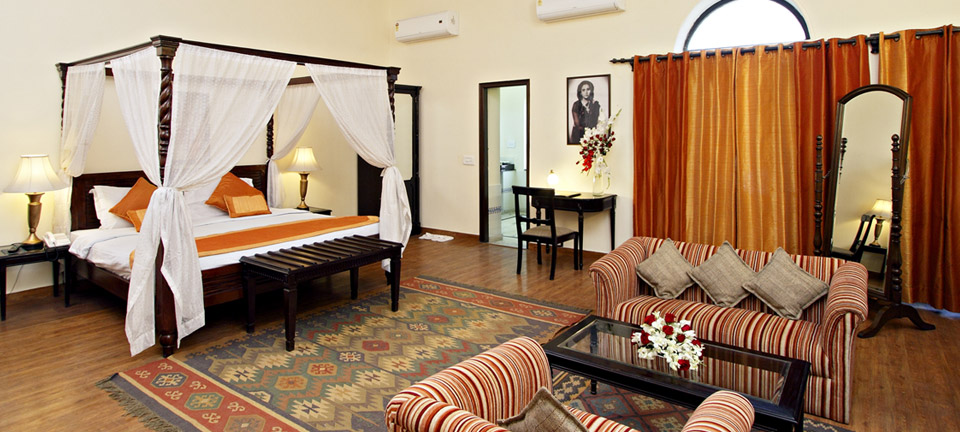 Among the names of the famous Honeymoon Hotels in Jodhpur, one name which holds its brand is the Ranbanka palace. The list of Honeymoon Hotels in Jodhpur is a long one, but when we trim it, one brand name, which comes in everyone's mind, is the magnificent palace of Ranbanka, which is located on Circuit house Road in Jodhpur.
Features
With huge facilities available in Ranbanka Palace Jodhpur, the Honeymoon travelers would love to be a part of this wonderful small world. With the facilities like cultural entertainment, Jodhana Lounge, Restaurants and Bars, Shopping Arcade, It is a perfect spot for the honeymooners and one of the best honeymoon hotel Jodhpur.
Tradition
From the traditional dances to the wonderful puppet shows, the hotel of Ranbanka Palace Jodhpur offers a perfect blend of cultural presentation amidst of a beginning of a new life for the newlyweds. KalaBelia Dancers and Traditional music form an ever rhyming part of life and offers a new journey to a new beginning.
Boutique
The boutique present at Ranbanka palace is a new spot to become a witness to the cultural aspects of this place. The unique products present at the boutique features several silver jewelry, rugs, carpets and many other products, which are the presentation of the rich cultural tradition of this region.
Organic food
The organic food available in Ranbanka palace Jodhpur is one, prepared by the local chef and comes in package, which can be bought by the travelers on their departure time.
For the travelers, Ranbanka palace Jodhpur offers several pickles and chutneys, prepared by the local chef. They also serve Aloo Parathas, while Pickles and chutneys can be purchased during departure by the travelers.
Ranbanka Palace Jodhpur offers a well balanced mix of everything which honeymoon lovers would love to visit to start their new life. It is indeed a reputed brand name in Honeymoon hotels in Jodhpur.
To book, call us at: 91-98108 80020 or you can write to us at: [email protected] for exclusive rates.