With a rich amalgamation of different races and cultures, India is undoubtedly the top spiritual destination for all those on the lookout for inner peace and spirituality. The country is replete with religious places where you can end your search for the soul and maximize your spiritual experience. Choose the Hindu pilgrimage tour to add unusual charisma and spiritual charm to your life!
1. Haridwar


No spiritual journey in India is complete without a visit to Hardiwar and Rishikesh in Uttarakhand. Flanked by the Holy Ganges River, Haridwar has been a popular spiritual destination for people in search for spiritualism. Travelers to Haridwar don't forget to pay a visit to Rishikesh, another popular spiritual destination in the abode of Himalayas. Embossed with panoramic surroundings, Rishikesh promises to connect you with your inner self, and the aura fills you with devotion for the Lord. The evening Ganga aarti (prayer) at Haridwar and Rishikesh is an awe-inspiring ancient ritual that awakens your spiritual spirit and gives mental peace and salvation. There is a good rail and road transportation in place, connecting Delhi and Haridwar.
2. Varanasi

For an ultimate spiritual journey in India, Varanasi in the state of Uttar Pradesh is a must-visit destination, with an enormously large number of ancient Hindu temples located on the banks of the Holy Ganges River. A great number of people visit Varanasi to wash away their sins of morality and bask in the glory of faith and spiritualism. Participating in the daily evening prayers at the Ganges Ghats is spectacularly alluring, promising to take you on a spiritual journey. Varanasi is connected with Delhi by air, rail, and road, so
commuting is not a problem.
3. Mathura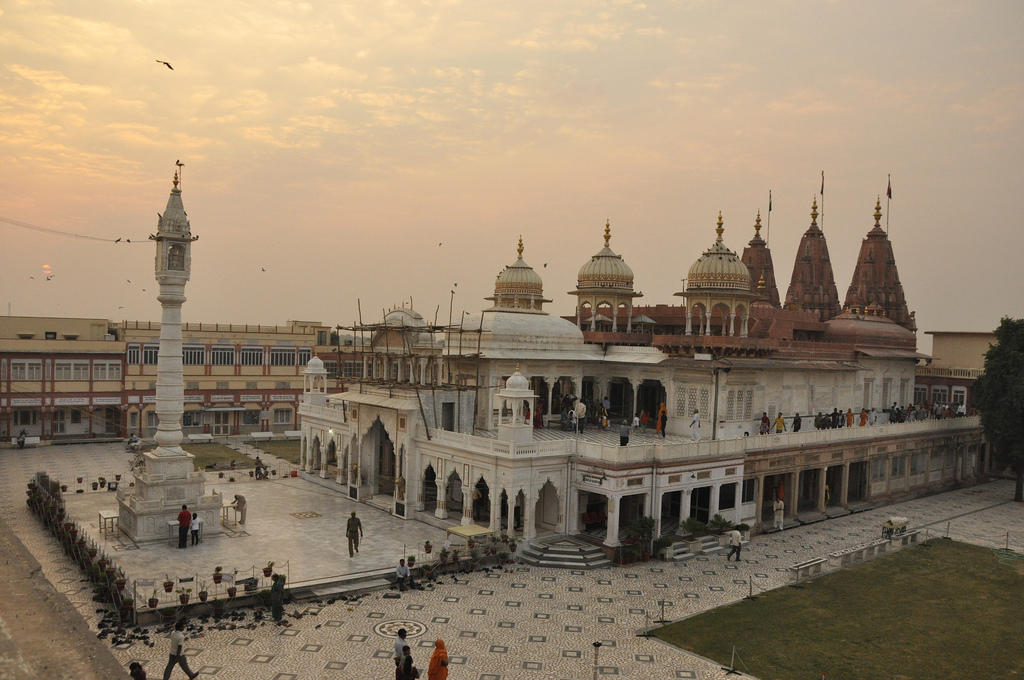 Your Hindu pilgrimage tour will remain incomplete without visiting the birthplace of Lord Krishna – Mathura. Dwarkadheesh Temple, dedicated to Lord Krishna, is ideally located on the banks of Yamuna in the heart of the little city, which can be easily reached from Delhi by bus or train or private transportation.
4. Allahabad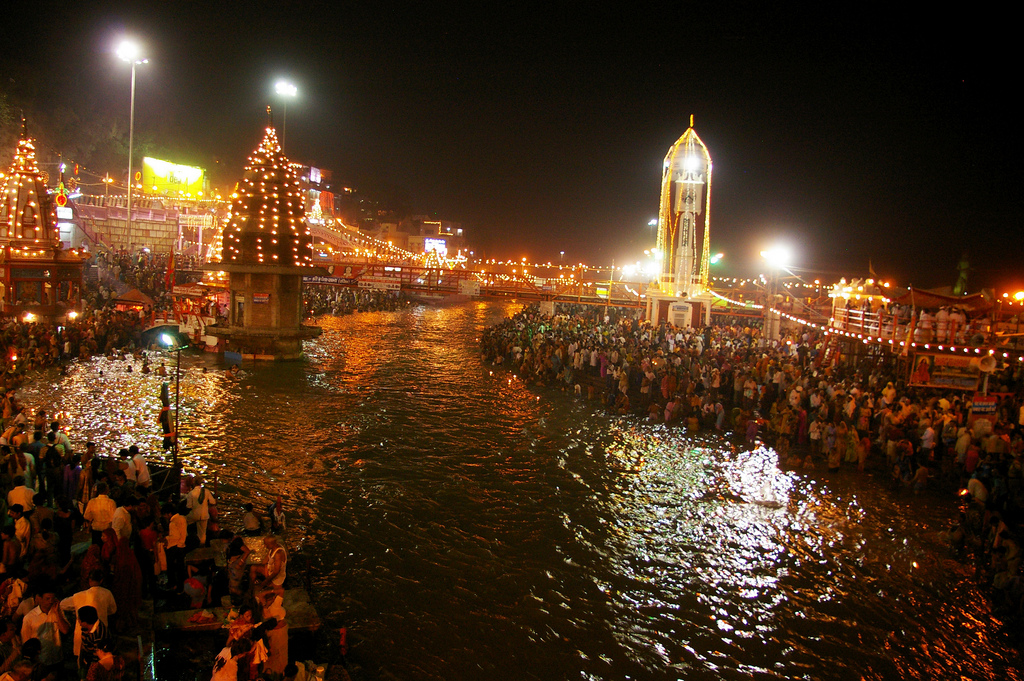 Bestowed with plenty of spiritual and religious centers, Allahabad is world famous for its Kumbh Mela. Temples in Allahabad, situated on the banks of River Ganga, exhibit sacred feelings of spiritualism and devotedness. The most popular bathing place here is Sangam, where Ganga and Yamuna merge with a mythological river Saraswati. Observe the charm of spirituality in Sangam, where spiritual bathing is believed to rid you of all the sins.
5. Dwarka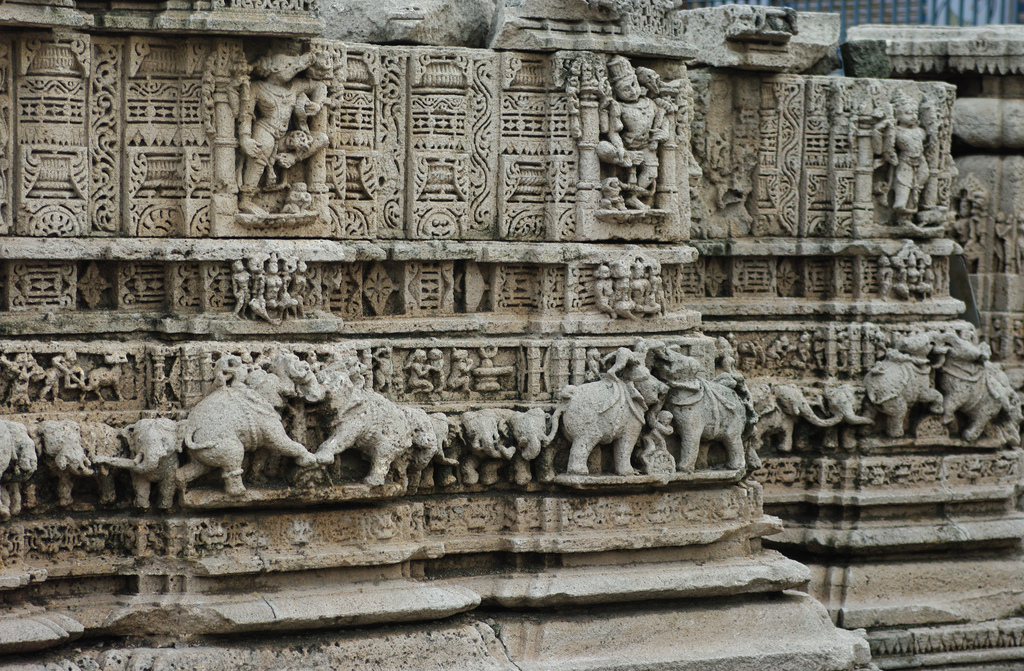 An epitome of spiritual enlightenment, Dwarka in the state of Gujarat is one of the most popular spiritual destinations for Hindus, with its glitzy structural architectural design and impressive tranquil ambience. The five-story Dwarkadheesh Temple, popularly known as Jagat Temple, is a true example of ancient Hindu architecture, resting on 60 exquisitely carved pillars. Your Hindu pilgrimage tour to Dwarka is sure to leave you with lifetime memories of spiritual moments. Reaching Dwarka is easy, with the nearest airport at Rajkot. Rail and road network makes traveling seamless for tourists.
PreferTrip has ties-up with Hotels ALL around India to provide you best and affordable deals, matching any kind of budget. For your bookings / reservations, ֠contact one of our experienced staff member at [email protected] .
For general comments- contact us at [email protected].