Kerala is a small but beautiful and picturesque state on the western coast of India. It is speedily acquiring popularity as an attractive destination for lots of travelers and tourists. Backwaters are one of the most important tourist and traveler attractions in Kerala.
Backwaters of Kerala are covered with natural places, scenic natural beauty, wonderful lakes, and many more things. There are countless backwater places available in the beautiful Kerala. A number of major backwaters places are Kozhikode backwaters, Kasargod backwaters, Alappuzha backwaters, Kollam backwaters and ashtamudi backwaters. Kerala backwaters are an area of 1500 km of cannels both natural and manmade which is linked with 5 large lakes and 38 rivers extending from one end to the another end of Kerala.
Take a Glimpse at Lifestyle of Beautiful Backwaters Of Kerala-
Kozhikode Backwater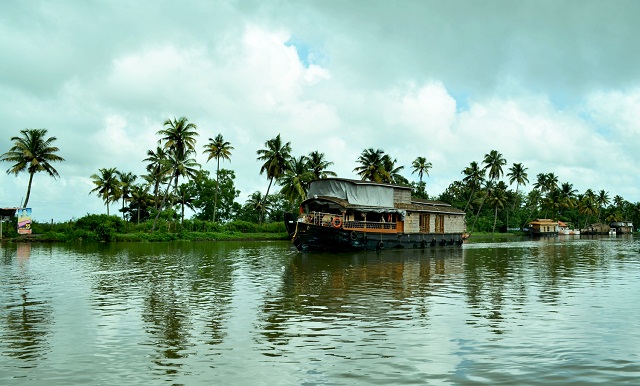 Kozhikode is also known as Calicut which is located in Kerala. Tourist can discover the lots of backwaters of Kozhikode. A number of the most excellent and famous attractions of Kozhikode are historical monuments, wildlife parks, sea beaches, ancient places, and many more. Among all these attractions, generally most of the tourists are eager to know more about the backwaters in Kozhikode. Thus, the kozhikode Backwaters are the finest visiting spots for the tourists. There are lots of haunts for boating and cruising in Kozhikode such as: the Kallayi River, the Canoly Canal and Elathur.
Kollam Backwater
Kollam is also considered as the hub of the fisheries and the center of cashew processing industry in Kerala. Also more than two thousand industries and factories churning out products as many as chemicals, ceramics, and seafood make it the most industrialized areas of Kerala. Kollam is also the center point of the backwater.
Kasaragod Backwater 

Image Credit: mystikalindia
Kasaragod is located in the north Kerala and is the most beautiful backwater destination in Kerala. Kasaragod is the attractive backwater destination in the northern part of Kerala. Kasargod backwater offers a memorable tour to the charming and attractive Valiyaparamba and Chandragiri. The traveler can enjoy the enchanting view of the beautiful landscapes, forts and the sun set while cruising over the Kasaragod backwater. There are lots of charming attractions in the state among which the Backwaters of Kerala are the eminent and most famous visitor attraction.  
Alappuzha Backwater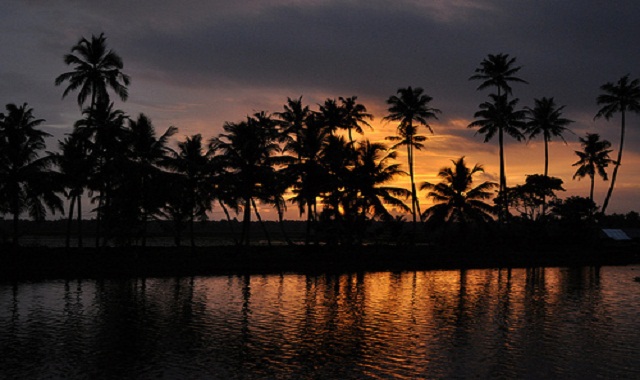 Alapuzha has a big number of networks of lagoons and canals providing a range of Alleppey backwaters packages for visitors. It is also well-known for its sea level farmlands such as Kuttanad. It also connects Kolllam to the South and Kumarakom towards North.
Ashtamudi Backwater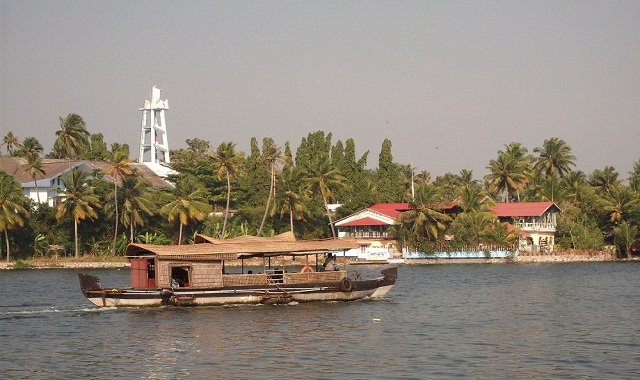 The most attractive and picturesque part of the Backwaters of Kerala is the Astamudi Lake situated in the Kollam district. The beautiful Ashtamudi Lake is bounded by swaying coconut trees and also red cliffs. The main charm of Ashtamudi Backwaters is houseboat cruising, an activity no tourist would want to miss it. The journey between Alappuzha and Kollam is one of the most famous and longest backwater cruises in the Kerala.