When you think of Sikkim you immediately think of breathtaking views of nature and beauty. From the third highest mountains in the world Mt. Khangchendzonga to the beautiful flowering valleys of Yamthung, Sikkim attracts to its bosom a wide array of travelers. There are thrill seekers who go via Gangtok to the Zero Point to those in search of their spiritual roots in the Samdrupste to those just enjoying the view of nature and the multi colored flowering fields all along the numerous slopes of this mountain-clad state.
 Sikkim has consistently attracted lakhs of tourists on a yearly basis in search of their inner selves, giving it the name "paradise" by the natives. In this piece, we bring to you a slice of the top most favorited tourist spots of this beautiful country that as a traveler you must definitely visit!
1)      Peiling: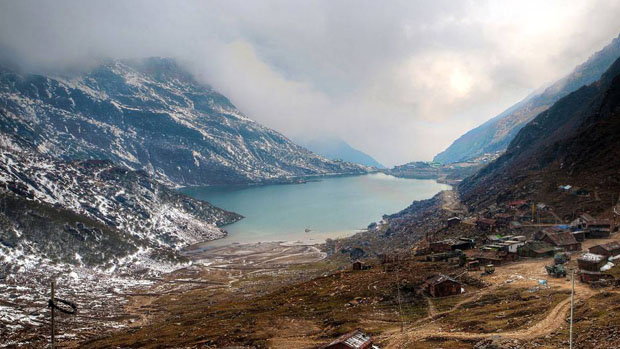 Though Peiling is nothing more than a strip of roadways and hotels located on the side of the mountain roads, it has become one of the most visited tourist location of the state. It is simply by virtue of the fact that, it is the best place to have a view of the snow covered cloud laden Mt. Khangchendzonga right from the window of your hotel. The magnificent breathtaking view of this mountain attracts thousands each year and it is a sight, which should not to be missed. The glimmer of yellow as the sun hits the mountain top as the clouds begin to part and during the night, the very top of the mountain lit by the light of the moon and adjacent stars littered across the dark blue sky is the view of a lifetime.
2)      Yamthung Valley: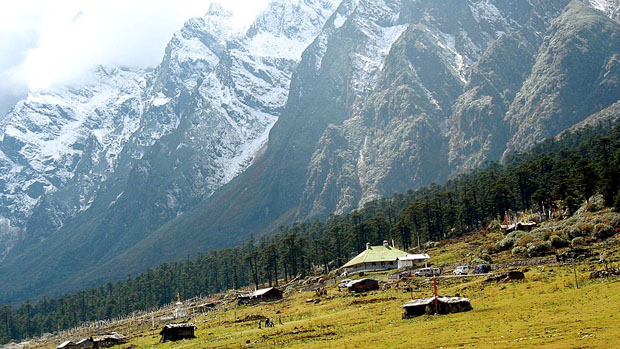 The Yamthung Valley is quite literally known as the 'Valley of flowers' and is home to hundreds of variety of rare and exotic flower breeds which are a delight for the flower enthusiasts amongst you during mid March. The wondrous color and shapes of the flowers found in this valley have no comparison. During winter, this valley is clad in layers of snow, which in itself lends another beauty of pure white frost all around giving off an aura of magic and wonder as to how two equally beautiful contrasting things can exist at the same place.
3)      Tsomgo (Changu) Lake: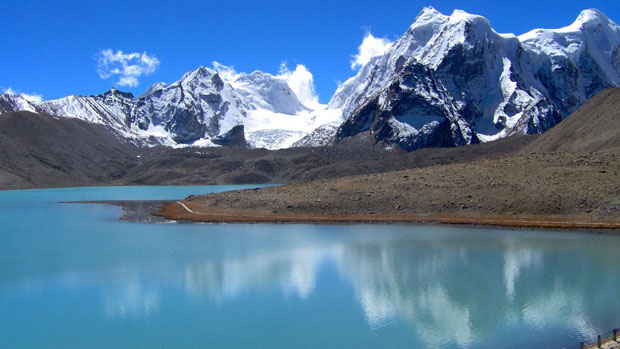 This particular place has a mystical aura attached to it. This lake located at an altitude of more than 11,000 feet is held to be not only spiritually relevant in terms of faith healing but also houses the peculiarity of changing in color based on the season which adds an exquisite beauty like no other. By the side of the lake, there are Yak rides available for those interested and the renowned Yak milk teas to warm up that cold body right up!
Avail yourself a ticket out of the rat race of your daily routine and connect with yourself in the bosom of Sikkim once again!