Holidays? Then, why not to plan some holiday which includes fun, adventure, thrilling activities, and romance, explore nature and its beauty. Why not trekking? Trekking in India will be a great plan to fully have a brake and refresh you. 
Trekking is one of the most refreshing and stunning adventure sports. There are many places in India who reroute trekking activity. These places are mind blowing. The trekking time is not for whole year, but is different for different areas. It is mostly open from April to October.  While trekking you will get a chance to enjoy awesome weather and explore the natural beauty of Himalaya roads, mountains, flora, fauna, snow fall and much more. As well as you also come to know about the culture and heritage of the region.
Best Adventurous Places for Trekking in India 
There are many adventures trekking in India places. Some of them are as below mentioned:-
Singalila Kanchenjunga Trek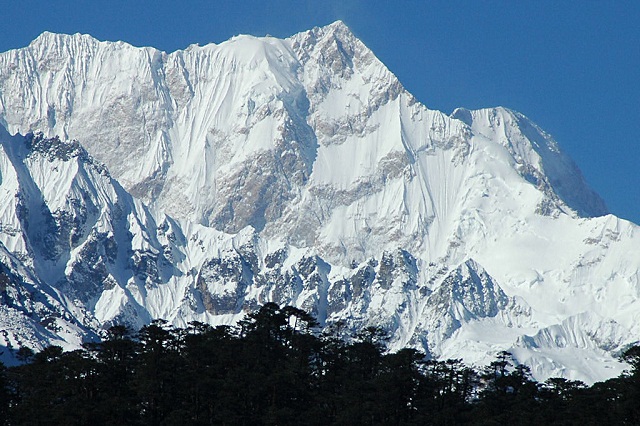 It is located in Darjeeling, Sikkim Himalaya and the best time to trek is from March to May and then in the months of September and October where you can see and enjoy all the natural beauty too along with trekking. You can see the highest peaks like Mt Everest which is 8850 m from the Singalila Ridge. Also you can see the other three highest peak in India which are Makalu (8481m), Lhotse (8516m) and Kanchenjunga (8585m). 
Chadar Trek or Zanskar Frozen River Trek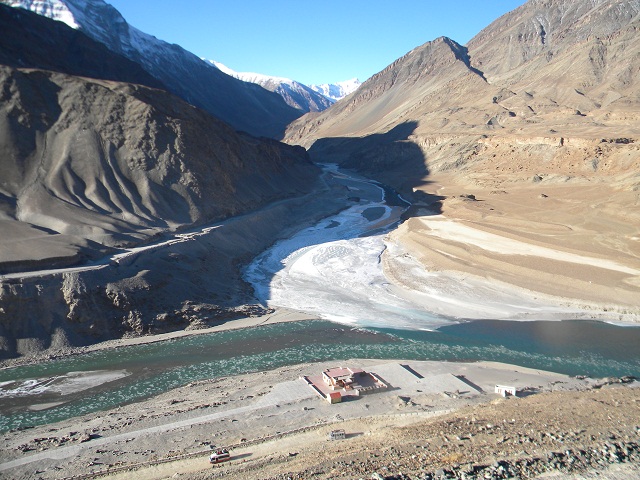 It is located in Ladakh Himalayas where the best time to move on is in between January to February. As named chadar trek, which means blanket, this trek is very exploring because of its atmosphere, caves, frozen river, sledges and  as covered with full snow blanket.
Markha Valley Trek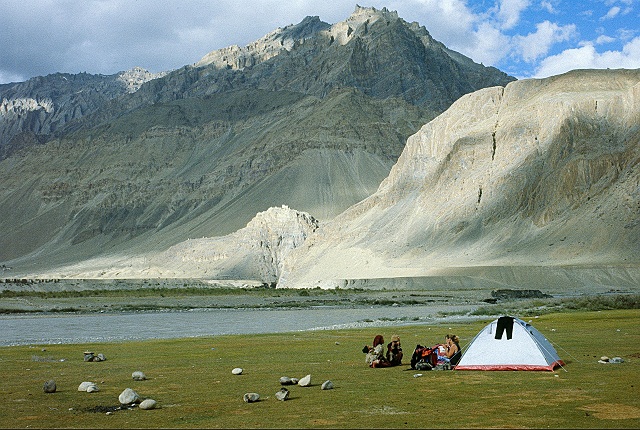 It is the most famous cold desert trek located at a height of 5150 mts of Ladakh Himalayas. The best time to visit this beautiful place is from June to October where you will find attractive view of mountains K2 and Karakorum. The trekkers also get the opportunity to see beautiful Hemis National Park and passes, Ganda La and Kongmaru La. Trekkers also move across the cultural Buddhist places and rocky gorges which is the center of attraction for all. 
Trans Zanskar "Darcha to Lamayuru Trek"

Located in Ladakh Himalaya at height of 5090 mt, the best time to go for snowy mountain trek is from mid June to October. There are many ancient Tibetan Buddhism monasteries in between the trek showing their culture along with the natural beauty of the trek. The people are very nice and helpful which make the tour more exciting.
Goechala Trek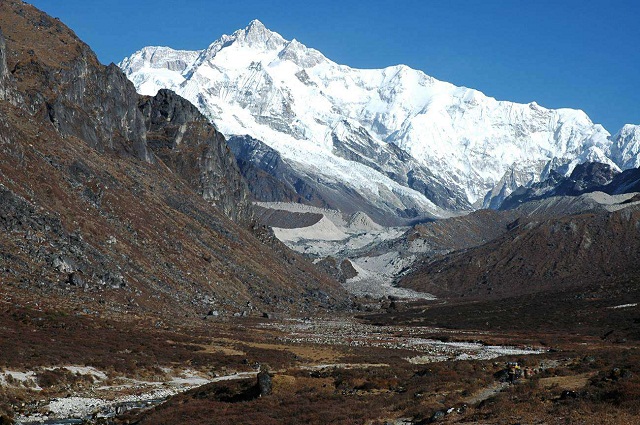 This trek is situated in the Sikkim Himalaya, open from mid march to June and again September to mid November. The trekking becomes enticing with ancient monasteries on its way. Along with a view of great Kanchenjunga and mountain glaciers too.
Apart from these, there are many other different treks in Himalaya region and other parts of country.